At Fort Collins Roofing Company, we have certified roofing inspectors ready to be dispatched to any location around the clock. We know that one of the biggest reasons that roof repair may be required is because of the weather. When we see a severe storm rip through the area, we know that our phones are going to start ringing, and we're fully prepared for whatever calls come our way. There are times when the roof repair a homeowner or business owner requires isn't necessarily an emergency, though, too. It's up to us to determine when it is. We often schedule appointments a few days out when a client calls. After going over the details with someone over the phone, we can easily distinguish between something that needs immediate attention and an instance that can wait a little while. If a residential customer calls us and says that they see a few shingles laying in their yard after high winds, but there's no water leaking or visibly damaged areas, we will put them on the service call list for a convenient time.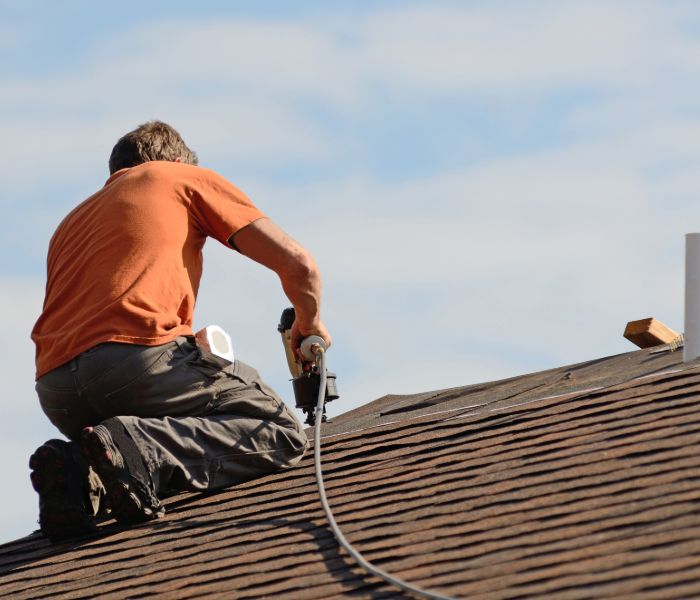 One day our friendly customer service team took a call. The homeowner contacted us after a decent wind storm had passed through. He said that he didn't see any significant issues. All that he was describing to us was what he saw from the outside. Because we've been in this industry for so long, we knew what questions to ask. We suggested that he go and take a look in his attic area to make sure there wasn't something going on that he was unaware of. Thankfully, we were still on the line with him, because when he got up there, he saw water pouring into his home. Not only that, but it appeared like it had been happening for a while. It wasn't a roof repair in Greeley that we could put off for another minute.
Our crew was instantly dispatched to his location to get to the bottom of his issue. The roof wasn't that old, so we knew that a roof repair was all he needed. We got to work right away and took care of the weakened area. We also helped with an inspection of the rest of the house to make sure there were not any structural issues. It's another wonderful success story in the books for our team at Fort Collins Roofing Company!
Roofing in Greeley completed by the certified roofing contractors from Fort Collins Roofing Company comes with the experience you're looking for. All of your roof services start with a FREE inspection. Trust that we will give you honest answers and customized solutions to whatever roof repair you ever need!