A roof installation is one of the biggest home improvement jobs that homeowners have to face. While we would like everything in life to last forever, that's not the case. At Fort Collins Roofing Company, we know as soon as we look at a residence how old the existing roof is. Additionally, we can tell if it's structurally sound enough to protect the building it's covering. While some roofing systems like metal roofing can last up to 70 years, the more traditional asphalt roofs that were put on 20 or 30 years ago are often in need of replacement.
When someone calls us to do one of our FREE roofing inspections, it's always the customer that comes first. We know how stressful a roof installation in Longmont can be, and we do whatever we can to take some of the burdens off of the customer.
Our highly experienced roofing contractors never take a project this significantly lightly. We take the time and give each client the personal attention that they're looking for when hiring a roofing company. When we showed up to do a typical evaluation a few years ago, we were one customer's savior, and we're not just tooting our own horn.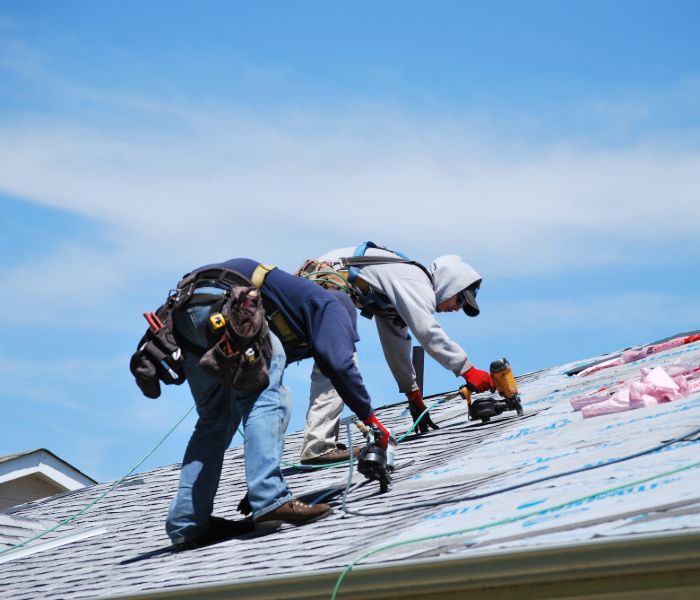 The homeowner was an older man, and it was evident that his home wasn't in the best condition. It was also apparent that whatever roofing contractor he had working for him previously was taking advantage of him. His roof looked more like a patchwork quilt than a stable roofing system. He had roof repairs covering just about every square foot, and that's not an exaggeration. The man was continually paying for roof repairs that weren't holding up, and the dishonest contractor just kept taking his money.
We asked the man why he was getting his roof repaired so many times when he was clearly in need of roof installation. Sadly, he said he didn't realize it was that bad, and he couldn't afford a new roof even if he did need one. That's when we informed him of our financing options and told him that we were going to do whatever it took to get him a new roof as soon as possible. He started tearing up, realizing that he was finally going to be free of the headache of constant repairs, and he could pay for his roof over time instead of draining his bank account.
Are you thinking that it's time for roofing services in Longmont? Then count on the leading roofing company in your area, Fort Collins Roofing Company! We have the modern methods and superior products you want when making an investment in your home or business. Call us for more details!