Sooner or later, a homeowner will need to invest in a new roof installation. Roofing costs vary greatly depending on material chosen, size of your home, and a roofer's experience, which is why many homeowners wonder how long that new roof should last and if it's worth the cost of professional installation.
Note how long most roof installation materials last:
Asphalt shingles might last from 15 to 20 years
Metal roofing stays durable for several decades, even 50 years or more
Slate and clay tile roofs might need replacing after 50 years
Fiber cement shingles typically last around 25 years
While new roof installation costs might seem steep, note that a roof is a vital part of your home's stability and insulation. Leaking roofs risk interior water damage and resultant mold growth, while also letting out heated and cooled air. A new roof also improves curb appeal in an instant!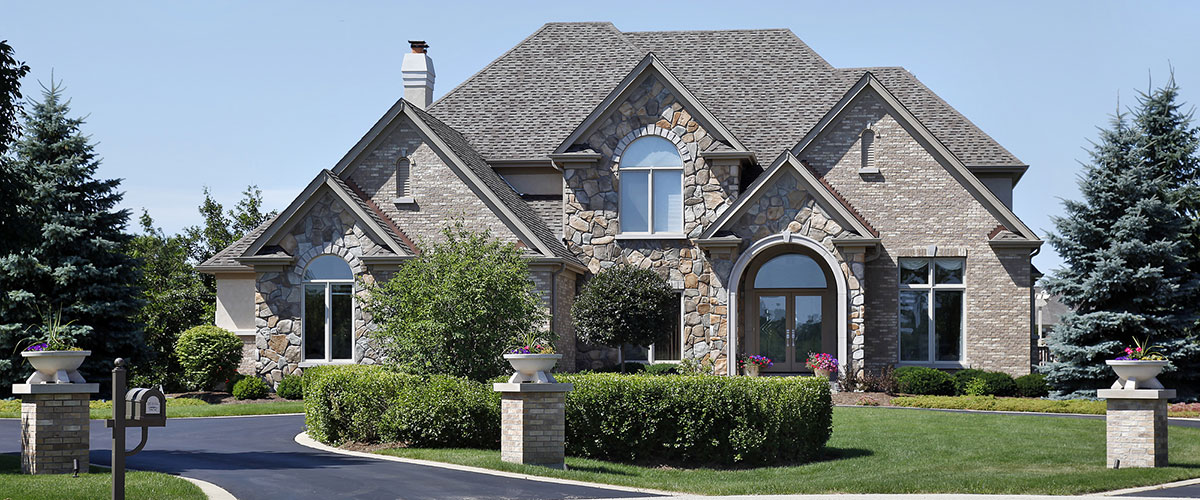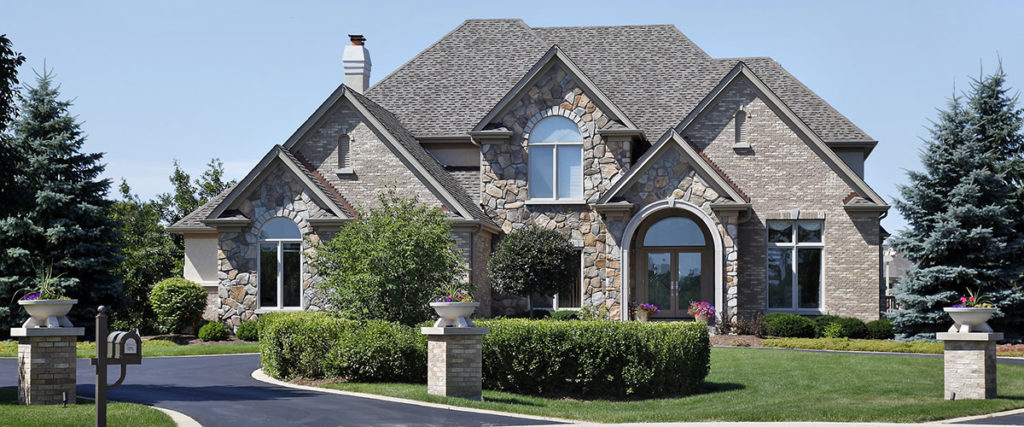 Before you go another year without scheduling a needed new roof installation, note some added details about roof materials and their longevity. You might also note the advantages of a new roof, when it's time to consider reroofing versus repairs, and some hidden signs that it's time to call a roofing contractor near you!
Choosing the Best Materials for a New Roof Installation
Every roofing material has its own pros and cons, including varying durability and costs! While every homeowner must decide for themselves the best materials for their reroofing, knowing some pros and cons and added details about those materials can make it easier to choose the right roof material for your home.
Asphalt shingles are valued for their affordability and ease of installation. However, they also wear out more quickly than other materials, needing replacing every 7 to 20 years depending on their quality.
Asphalt shingles might be more likely to blow away in a storm than most other materials! They also provide little fire resistance, making them a poor choice for homes in areas prone to lightning strikes.
Algae literally eats away at asphalt shingles. If you live in a tropical or overly humid area, you might need to have your asphalt roof pressure washed more often than usual, to remove developing mold, mildew, moss, and especially algae.
Metal roof panels are tough and durable and virtually fireproof, making them an excellent choice for homes in areas with strong storms or that are prone to brushfires, hailstorms, and the like.
Metal panels are not likely to blow away in a storm. For homes in areas prone to high winds and a strong stormy season, metal reroofing is an excellent choice.
Most metal roofs last several decades, even 50 years or more. Historic homes with metal roofs might even boast the original roof, even ones that are a century old!
A metal roof can be painted virtually any color before installation. If you prefer a lighter roof to deflect heat, a slate gray roof to coordinate with your modern home, or a rust red color for your traditional home, you can find just what you need or special order your color when you choose a metal roof.
The downside to metal roofing is that not every roofer is skilled in its installation and replacement. In some cases you might need to pay more for your roof installation costs when you choose a metal roof.
Slate and clay tiles are very durable and often last some 50 years. Since both slate and clay are natural, earthen materials, they easily withstand water, heat, cold, and other inclement weather conditions while also offering a very pleasing appearance many homeowners love.
One downside to slate and clay is that they're typically somewhat heavy, so that your home's roof rafters might need added bracing before their installation. As with metal, not all roofers are experts in slate and clay installation so you might need to find a specialty contractor for these choices.
Fiber cement shingles are tough and durable and manufactured to resemble a range of other materials, including wood, asphalt, and clay. Fiber cement is naturally fire resistant and lightweight, and these also offer an affordable option for homeowners.
Why Choose a New Roof Installation
If your home's current roof leaks, sags, or is otherwise in serious disrepair, then it's obviously time for reroofing. However, even before your home's roof gets to that point, you might consider some advantages of a new roof installation for your home.
One important consideration is that a home's roof is a major factor in its overall insulation. Older, worn roofs allow in outside heat, cold, and humidity, while letting out your heated and cooled air, increasing your utility bills and creating a very uncomfortable interior environment. A new, solid roof ensures a comfortable interior space year-round.
Old, faded roofs detract from a home's curb appeal while a new roof enhances it! If your home is in good condition but looks outdated and dingy, consider a new roof installation.
Choosing a new roof now means not having to worry about roof repairs for many years, if not decades. If you're trying to plan your long-term finances or save for a special event, you might choose reroofing now and "get it out of the way" so you don't need to worry about repairs in the next few years.
A new roof is an excellent way to make your home more enticing to potential buyers! If you're thinking of putting your home on the market in the next few years, invest in a new roof now so that the house is in good condition when you're ready to sell.
Waiting until a roof leaks before investing in a new roof installation can mean added costs for water damage repair and resultant mold cleanup. Choose reroofing before the current roof shows signs of damage to save on those costly fixes and keep your home in good condition.
When to Choose a New Roof Installation Versus Repairs
In many cases, professional roof repair ensures that a home's roof is in good condition and keeps it strong and secure for several years. However, there are times when it's good to consider a full-scale roof installation versus repairs; for example, if the roof is getting old and nearing the end of its lifespan, you might be faced with repair after repair in the upcoming years and then eventual reroofing costs after that! Reroofing now saves you those repair costs.
You might also consider if your home's current roofing materials provide little interior insulation. Upgrading to solid metal panels or a clay roof, both known for their insulation properties, can ensure a comfortable interior environment while also lowering your energy bills.
In some cases your home's current roofing materials might also seem outdated and bland, and do nothing to enhance your home's appearance! If those roofing materials need repairs, this might be an excellent opportunity to simply upgrade to stylish slate, clay, or metal, for an entirely new appearance you're sure to love!
Signs That It's Time for Repairs or a New Roof Installation
A home's roof doesn't need to collapse or leak through to interior ceilings to need repair or replacement. If you notice an uncomfortable interior environment, this often means that roof materials are old, worn, and thin, and not insulating a home as they should.
Roof shingles and tiles should also lie even against each other. If you notice buckled, curled, or seemingly bent shingles, or shingles that seem to be standing up, it's time for repairs or a new roof installation. Severely uneven areas might indicate sagging and damage to a home's roof rafters and joists, which indicates the need for immediate repairs or replacement!
Large dark areas of a roof might also indicate water damage and the need for repairs or reroofing. If you notice shingle granules in your home's gutters or along the lawn, this also means the shingles are old and worn and losing their protective surface, and need to be replaced!
Homeowners also tend to forge that roofs have a certain lifespan; after that time, shingles and tiles will eventually wear away, crack, split, and otherwise suffer damage. If you're not sure your roof's age, a roofing contractor near you might offer a full inspection and estimate its age, as well as its condition and durability.
Related Questions
How difficult is a full-scale DIY roof installation?
Homeowners might avoid DIY roof installation as it's dangerous to be on a roof and difficult to remove old shingles and tiles without causing added damage. A roofing contractor near you might also offer a full-scale inspection and note areas needing repairs that homeowners often overlook, such as torn flashing, damaged vents, crumbing chimney stacks, and the like.
Can you buy a home with a damaged roof?
There are not typically laws against buying a home needing roof installation, or even one that's unsafe for occupancy! A property inspector won't tell you expected costs for a new roof or other needed repairs, but you can discuss that with your real estate agent or lawyer and decide if a home in disrepair or that needs a new roof is a good purchase for you.